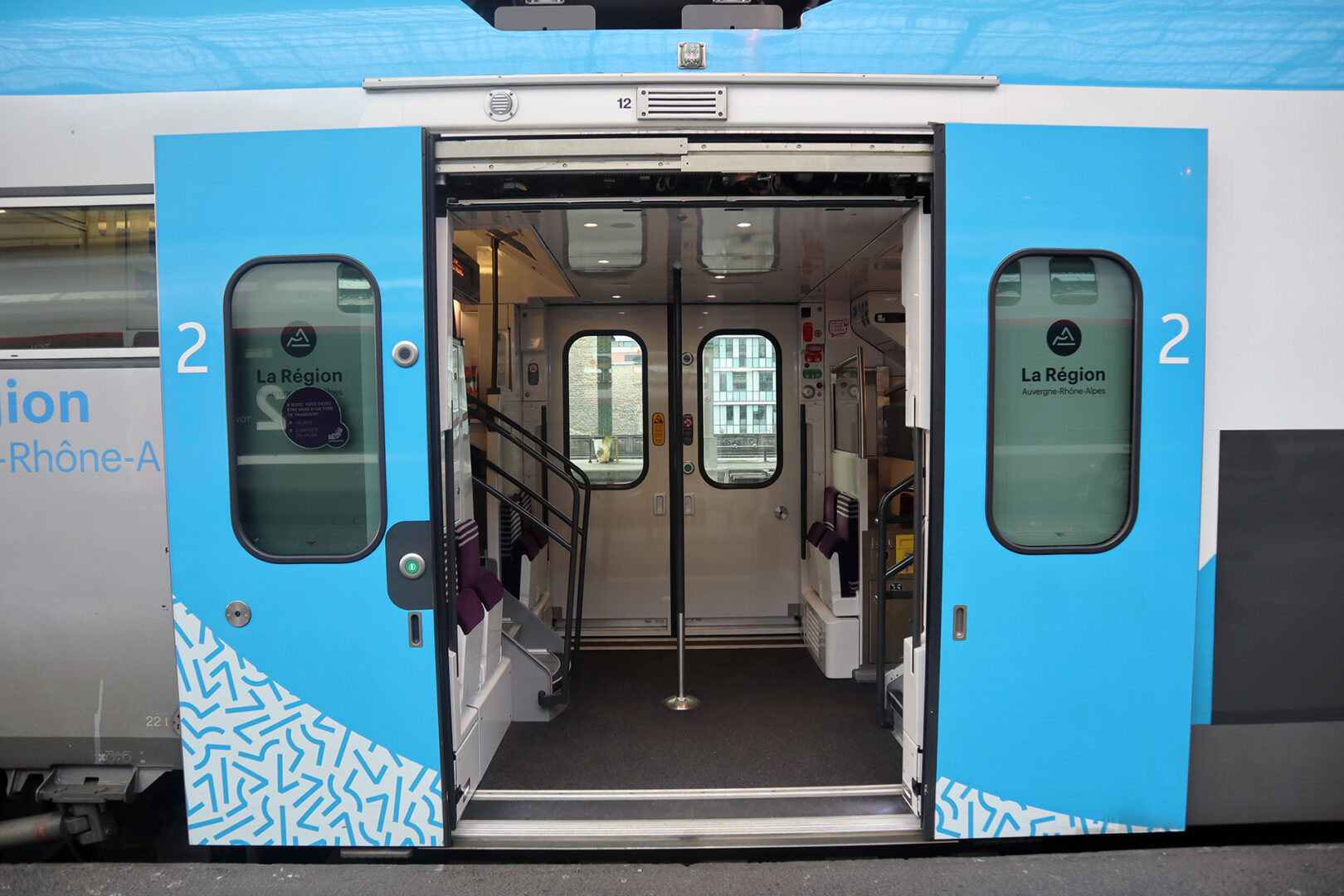 MAFELEC, human-machine interface specialist
External and internal doors are an essential system for the accessibility, availability and safety of rail vehicles, requiring numerous human/machine interfaces (HMI) in terms of control or signalling.
Historically present on interior and exterior light signalling, as well as on locking switches for on-board personnel, MAFELEC has been able to respond to normative evolutions (EN14752, TSI PMR) in terms of accessibility, while considering the integration and adaptation requirements of railway equipment manufacturers.
MAFELEC M-Door solutions for train doors
Our M-Door range, which has been on the market for almost 15 years, enables us to meet the needs of door controls for users or visual and audible signals to inform/warn passengers of door conditions. Among the products of this range we propose M-Door-VG (push buttons mounted on drilled wall) or M-Door-GM (push buttons mounted on glass without drilling), indicator lights with symbols and buzzers are the products which make up our range.
The breadth and depth of our product offering will allow you to find or define the right solutions for your different environments. Our solutions meet the needs of exterior and interior doors.
We will support you from the definition of your needs to the commissioning of the solution, whether it is to equip new trains or to renovate an existing fleet, regardless of the country in which the trains are used.
Key figures :
Over 250,000 products in operation
More than 50 rail projects equipped
Over 30 years of expertise