Our solutions for the safety functions of industrial vehicles
The safe operation of industrial vehicles requires the use of robust and safe control solutions.
MAFELEC's emergency stop buttons are used worldwide by leading manufacturers of refuse collection vehicles and tail lifts and meet the requirements of ISO13850. Encapsulated or mounted in waterproof housings, they withstand extreme conditions of use and guarantee a safe operation in all weather conditions.
MAFELEC can assist you in adapting and supplying safety solutions in compliance with normative and reliability requirements.
MAFELEC products conformity
Our products are created and designed in accordance with the normative requirements.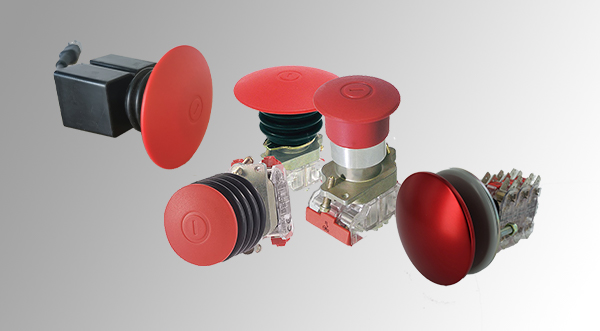 Bus & Coaches / Defence / Energy / Industrial vehicles / Industry / Railway
Emergency stop button - C22 range
Push button according to EN 418/ ISO 13850
Tappet diameter: 30, 40 or 70 mm
Push-pull function
Waterproof versions up to IP69K on the front panel
Resin version for reinforced rear protection