The nuclear safety device developed in France
The French nuclear power plant has defined a set of measures to complement the safety system that has existed for a few years. The construction of ultimate emergency diesels is one of these achievements.
In response to the most extreme situations, this device must make it possible, in the event of total loss of external and internal power supplies to restore the power supply to safety equipment and systems.
Our solutions for emergency diesel
MAFELEC provides sturdy and reliable solutions such as source selectors, switches or intensity short-circuiter that enable the safe and direct operation of safety functions and that are strongly involved in the achievement of plant safety objectives.
We offer customized solutions to meet your most demanding requirements.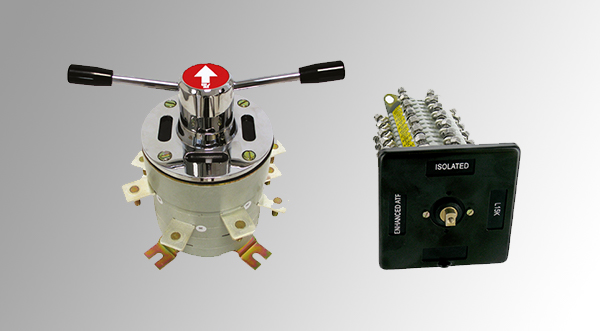 Defence / Energy / Industry / Railway
Snap action switch - C400 range
2 to 4 position switch
Rating from 16A to 4000A AC/DC
Up to 32 wiping contacts /16 stages
Normal or broken hand control
Possibility of a motorized control from 64A onwards equipped with auxiliary contacts