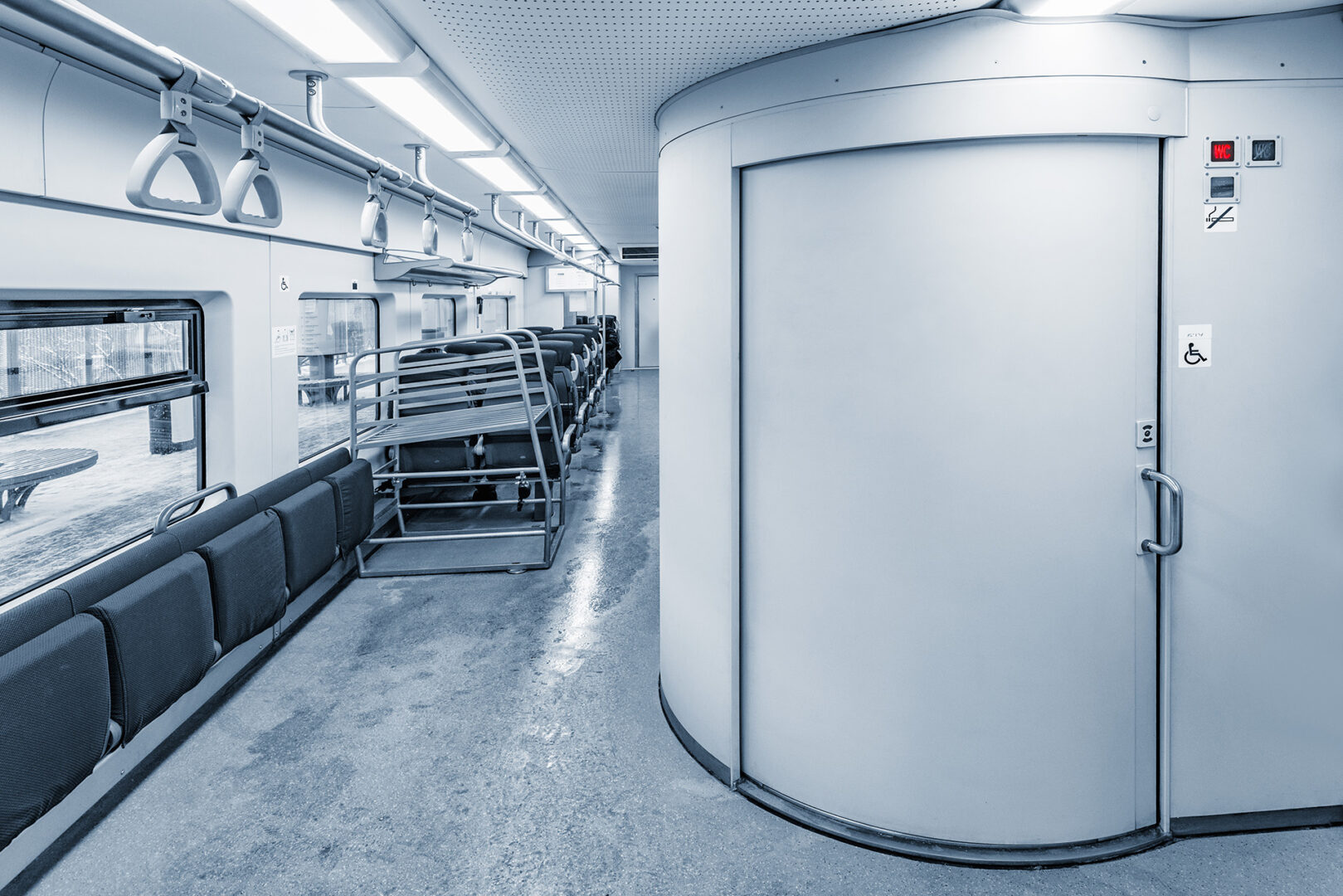 MAFELEC applications expertise
With more than 50 years of experience in the railway world, MAFELEC offers solutions for Human Machine Interface (HMI) in command, control and signalling for the toilet environment of railway vehicles in Europe and worldwide.
Solutions for toilets in trains
We address the application of sanitary facilities within the railway market. Our M-Door range meets the following functionalities: door control (push button to open, close, lock switch), flush, request for help, or hand wash, as well as visual and audible signalling to indicate the status of the sanitary facilities (free/occupied/out of service).
The width of our offer, configurable according to your needs, will allow you to define the solutions adapted to your various environments.
Quality and reliability of solutions for railway sanitary
Our range consists of control and signalling buttons that comply with the following standards: STI PMR, EN 16585-1, EN 16683, EN 50155, EN 45545/NFPA130.
Key figures :
Over 150,000 products in operation
More than 50 rail projects equipped
Over 30 years of expertise