Electrical distribution network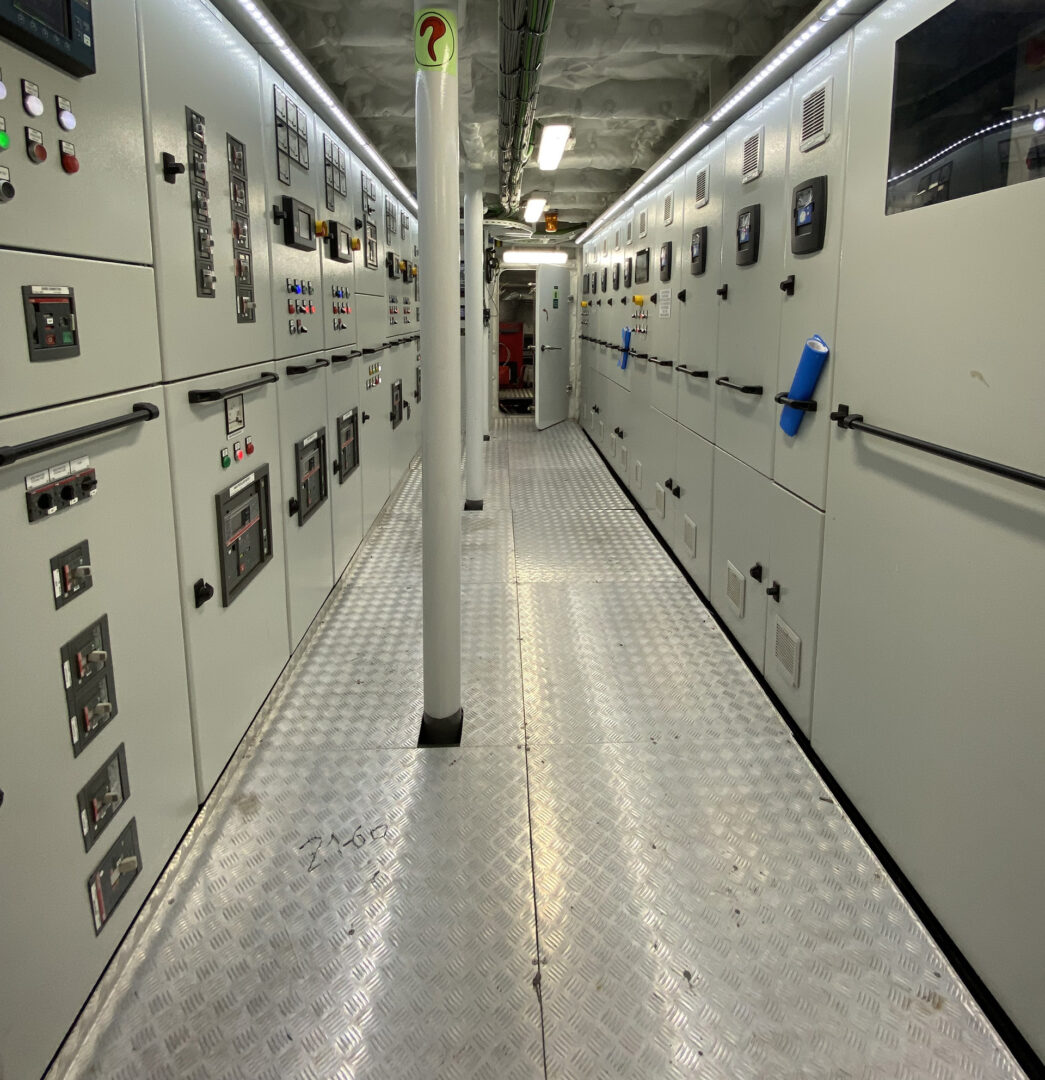 The onboard power network: a sensitive/delicate daily environment in the defense and naval sectors
An onboard electrical network (ship, submarine, vehicle, etc.) is above all an isolated electrical network, the existence and performance of which is linked to the mode of propulsion and the sizing of the latter.
Unlike a stabilized network (tertiary, interconnected, etc.), isolated networks remain very sensitive to internal disturbances (voltage/frequency variation, EMC, current call, etc.), and require components to withstand these disturbances and provide the longest possible functional life.
Our high-performance and customized solutions for electrical distribution
The product ranges designed by MAFELEC are used in all types of on-board electrical networks and their performance and longevity are no longer to be proven.
For more than 60 years, our control auxiliaries, our abrupt break power switches for direct current, junction terminals and insulators have been used in the main electrical cabinets, secondary or modular of the main manufacturers in connection with these areas of activity. Within our company PETERCEM SENSORS, we also develop current and voltage sensors adapted to these applications.
Compliance and reliability of MAFELEC products for electrical cabinets
In addition to their sturdiness (impact resistance, vibration, sealing), MAFELEC products are also known for their technical flexibility with devices in manual, motorized, multi-contact versions, Diameters 16A to 5000A and whose internal configuration makes it possible to solve a large number of electrical combinations (special drawings composed on request).
The European IEC standards form the qualifying basis of our product ranges, but we also have BV (Bureau Veritas) certification or customer-specific qualifications (MIL-STD, STANAG, etc.) depending on the desired products.